The adapter for Microsoft Dynamics NAV (formerly Navision) connects your ERP system to the B2B-Connector middleware and maps your business processes in your online platform in real time. Teaming up with the webshop, your Navision demonstrates its strengths to the full. By using standard interfaces, the business logic of Microsoft Dynamics NAV is fully available to the online shop. You receive customer-specific prices from the ERP, stock levels accurate to the second and up-to-date information on customers and products.
The successful introduction of an online platform with a webshop is a complex task, especially in the B2B environment. The existing customer relationships and established business processes need to be closely examined and brought online intelligently.
Individual prices for each customer, sophisticated, multi-level products, online procurement processes and customer data from decades of business relationships have been successfully mapped via the ERP Microsoft Dynamics NAV for years. This must now work online in exactly the same way.
With the B2B-Connector middleware and the tailored adapter for Dynamics NAV, you can use your processes from the ERP seamlessly and securely online. We use the proven web.connector from TSO-DATA as the NAV adapter.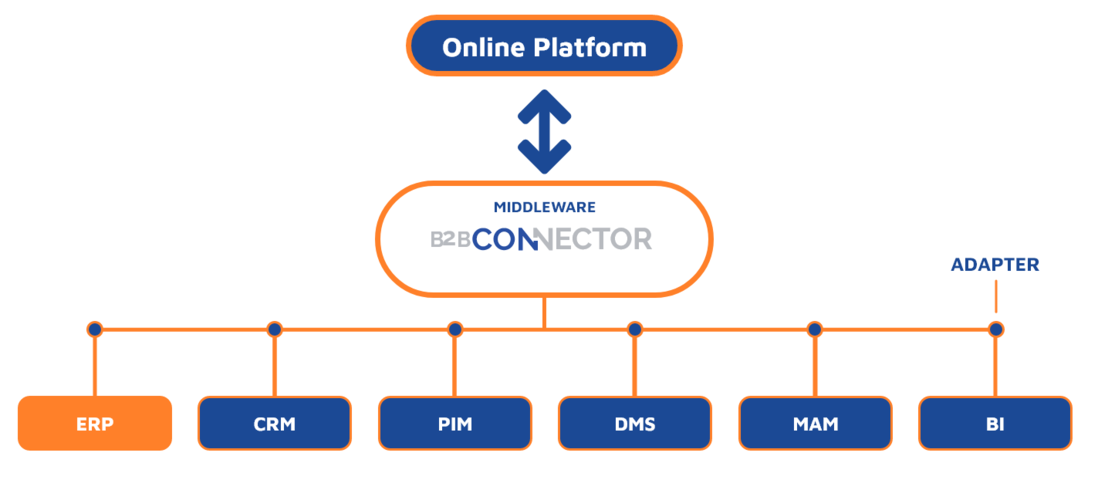 Available standard functions for Microsoft Dynamics NAV
Read article master, article hierarchy and article variants
Read, change and create contacts
Read, change and create debtors
Read and create delivery addresses
Direct creation of quotations or orders
Customer-specific pricing
Stock enquiry for defined storage locations
Read posted sales documents
Reading of active sales transactions
Multi-client processing
Multi-currency & multi-language capability
Requirements
The web.connector for Dynamics NAV supports different interfaces and thus different Dynamics NAV versions:
NAV 5.0 (Classic Client with NAS)
NAV 2009 (Classic Client and web services)
NAV 2013 (Classic Client and web services)
NAV 2015, 2016/2017 (with the web.connector 3.0*)
Licences for objects, tables, code units are included
Older Dynamics NAV versions on request. The required business processes must be provided by the Microsoft Dynamics NAV partner.
The web.connector is a product of TSO-DATA GmbH. 
Customers who successfully use the B2B-Connector with Adapter for NAV