Deutsche Lebens-Rettungs-Gesellschaft e.V.
E-commerce for lifesavers: DLRG launches online shop with Dynamics NAV integration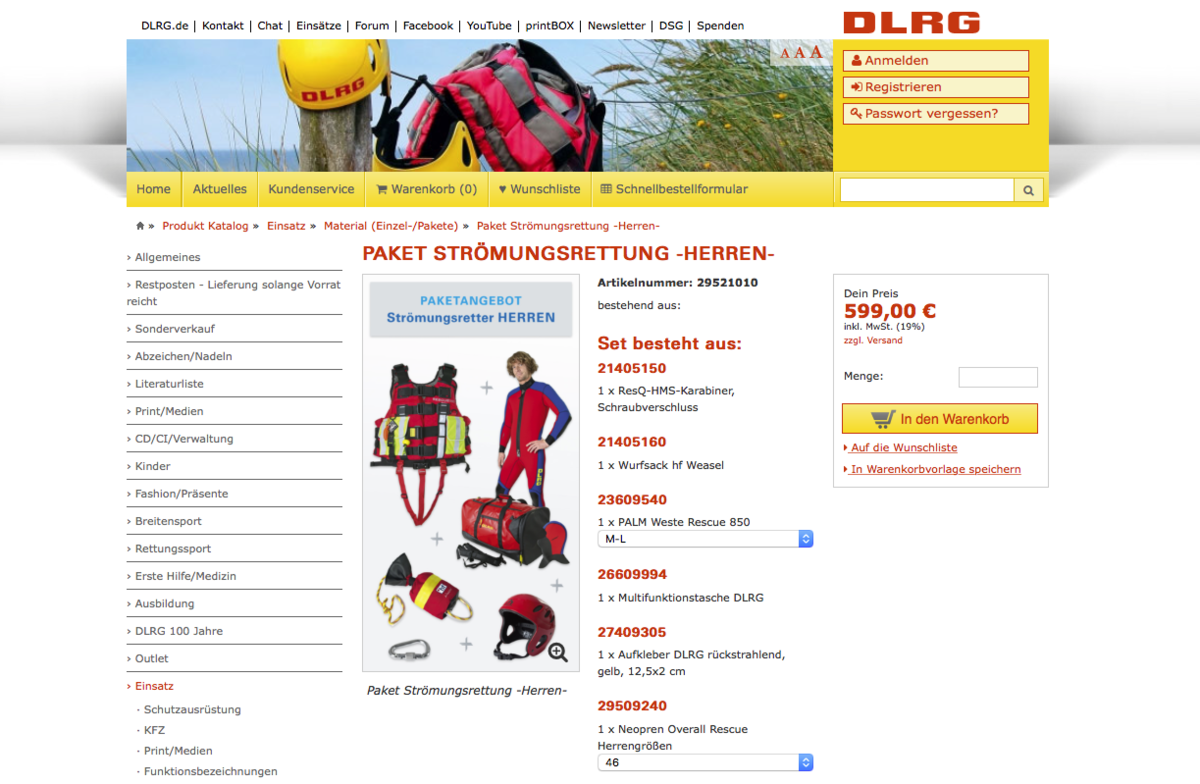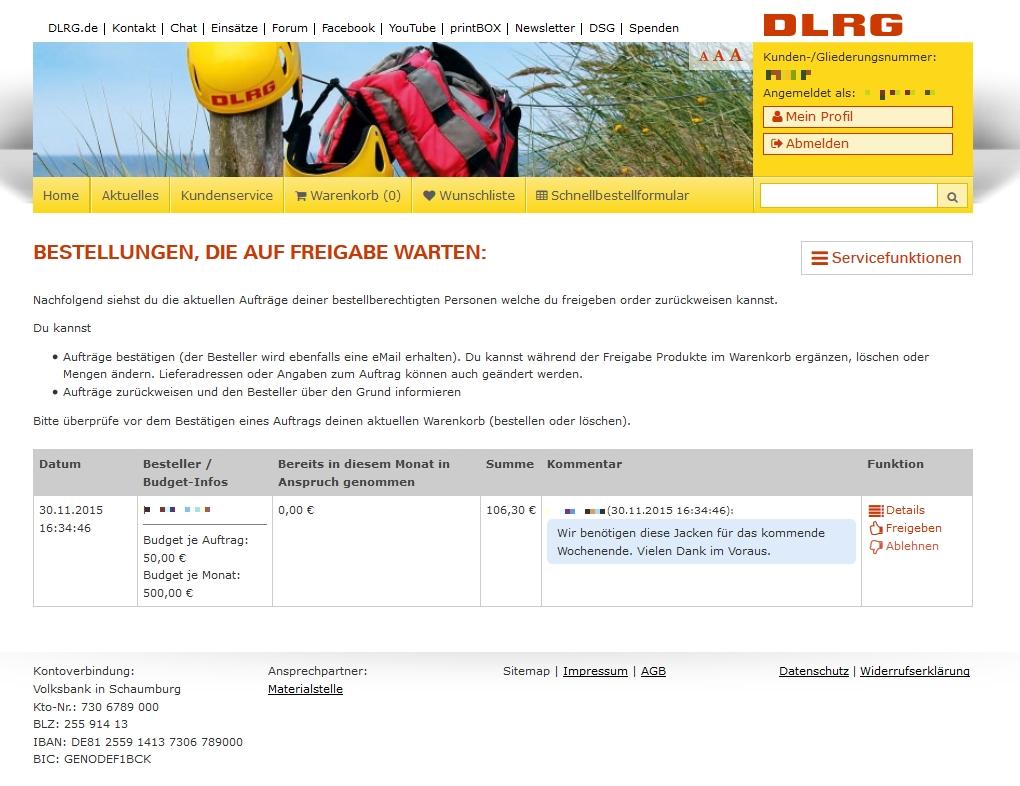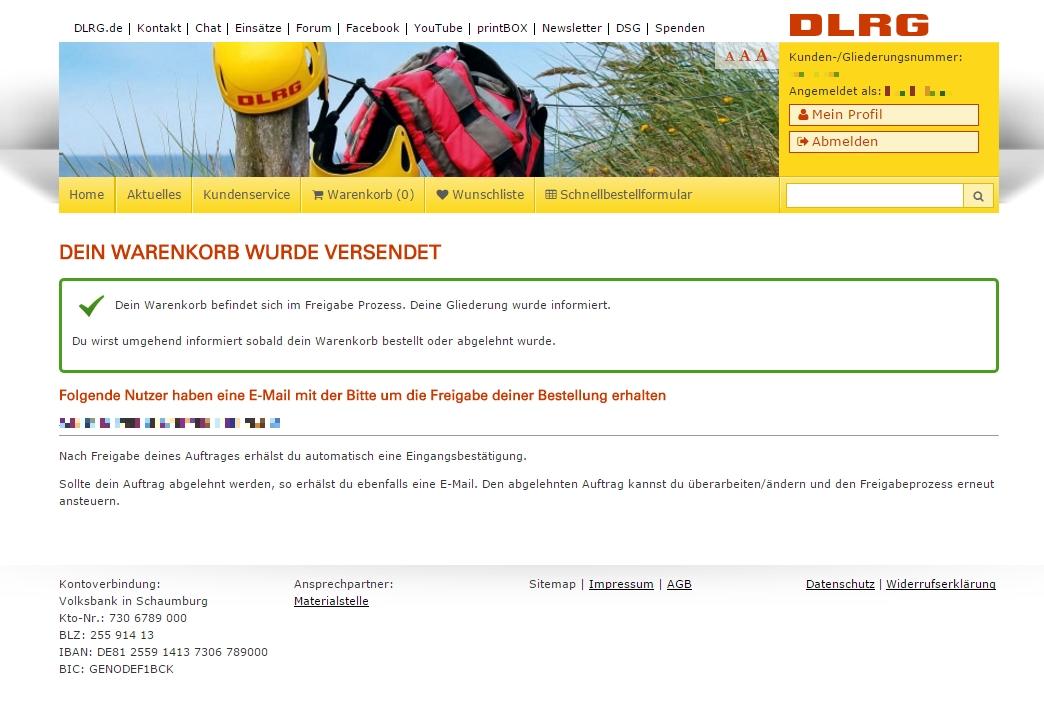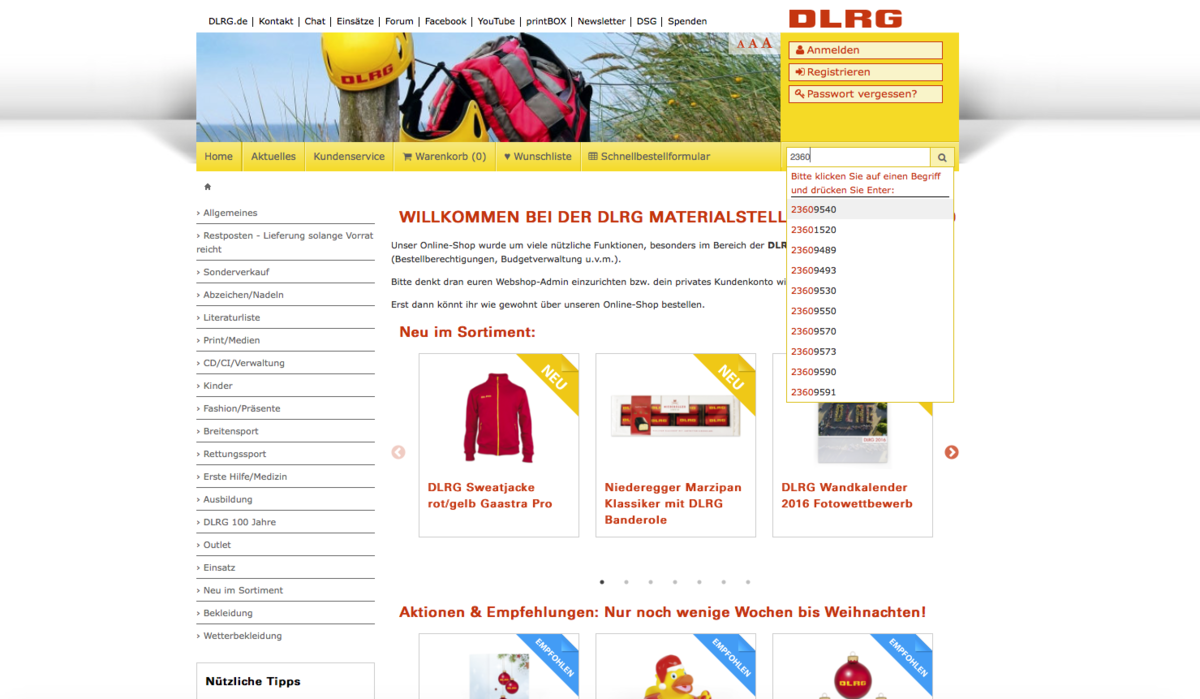 The implementation of the shop project was very successful. Thanks to the expertise, patience and openness of silver.solutions, the shop launched on time with all of the planned functions. We offer our thanks for the effective communication between our project team and the service provider's team.

Andreas Salger, DLRG, Head of Procurement
Overview
DLRG appointed silver.solutions to create a new online shop. The aim was to build a shop based on a modern technological foundation with tight-knit ERP integration and responsive design to reduce the workload of the office sales team, make the order process more efficient and enhance marketing efforts. The DLRG shop is unique in that it needs to not only represent the diversity of the products on offer but also the special processes and fields of responsibility within the association's structure. 
The solution in detail
The DLRG webshop was implemented on the basis of the e-commerce solution Ibexa Commerce. The B2B-Connector establishes the interface between the shop and ERP system (in this case Microsoft Dynamics NAV), providing complete transfer of orders and customer data. The products are imported in full from Microsoft Dynamics NAV.
Using the customer centre module, the DLRG member associations now manage their shop users themselves, controlling individual rights and appointing representatives. Budget limits can also be defined for each ordering party, with configurable approval processes taking effect when these are exceeded. The delegate function also enables the main national organisation to switch to different user accounts in the shop to assist members with orders.
The fast upload process allows a CSV file to be dragged & dropped to upload it, enabling orders to be registered quickly and securely. A special autosuggest function also facilitates the entry of item variants.
The integrated CMS also allows the DLRG to maintain all of its customer service information (Terms of Delivery, right of revocation, office hours, FAQs, etc.) as well as additional product text and content, and also manage its marketing modules. The latest news is acquired from a central news system and displayed in the shop.
The result
The project was successfully implemented on schedule, and all of the ordered functions launched on time. The ERP integration works flawlessly, with the customer centre reducing the workload of the office sales team noticeably. Thanks to the expandability of Ibexa Commerce, future functionality is already in the planning stage.
Further projects with this customer