Deutsche Lebens-Rettungs-Gesellschaft e.V.
DLRG shop stands out with its personal recommendations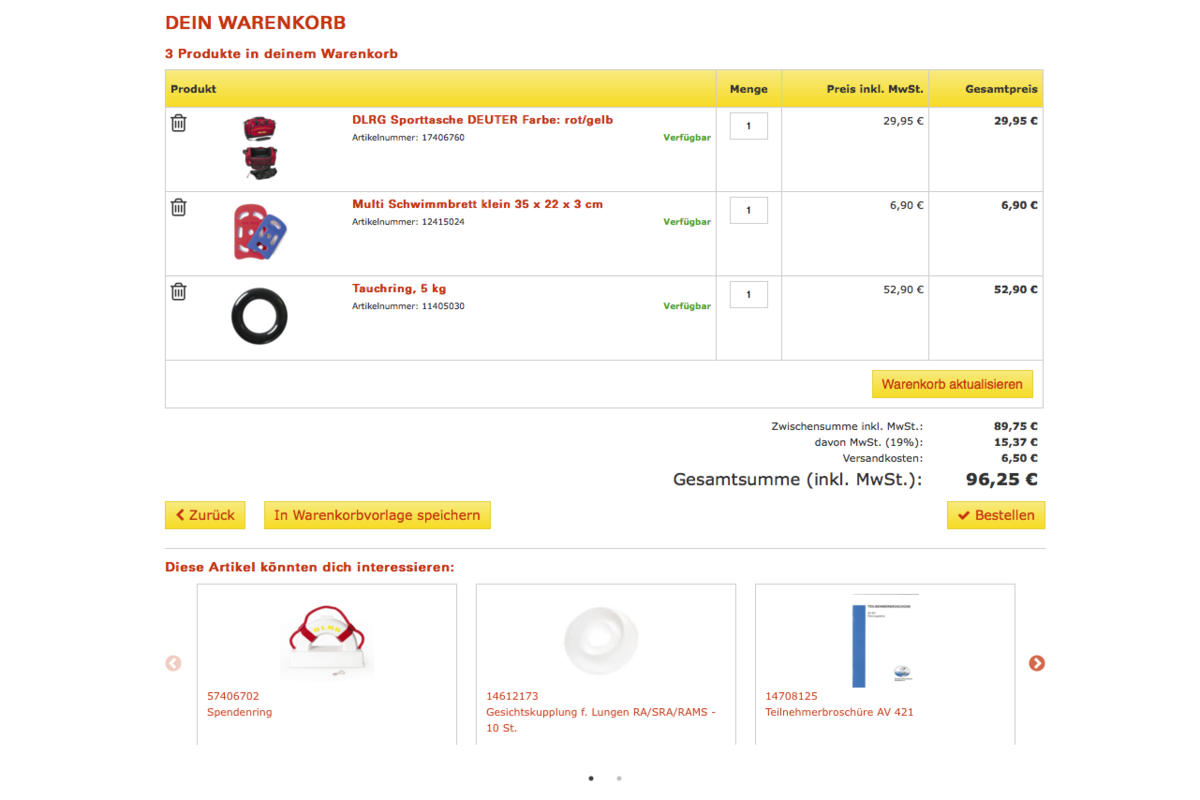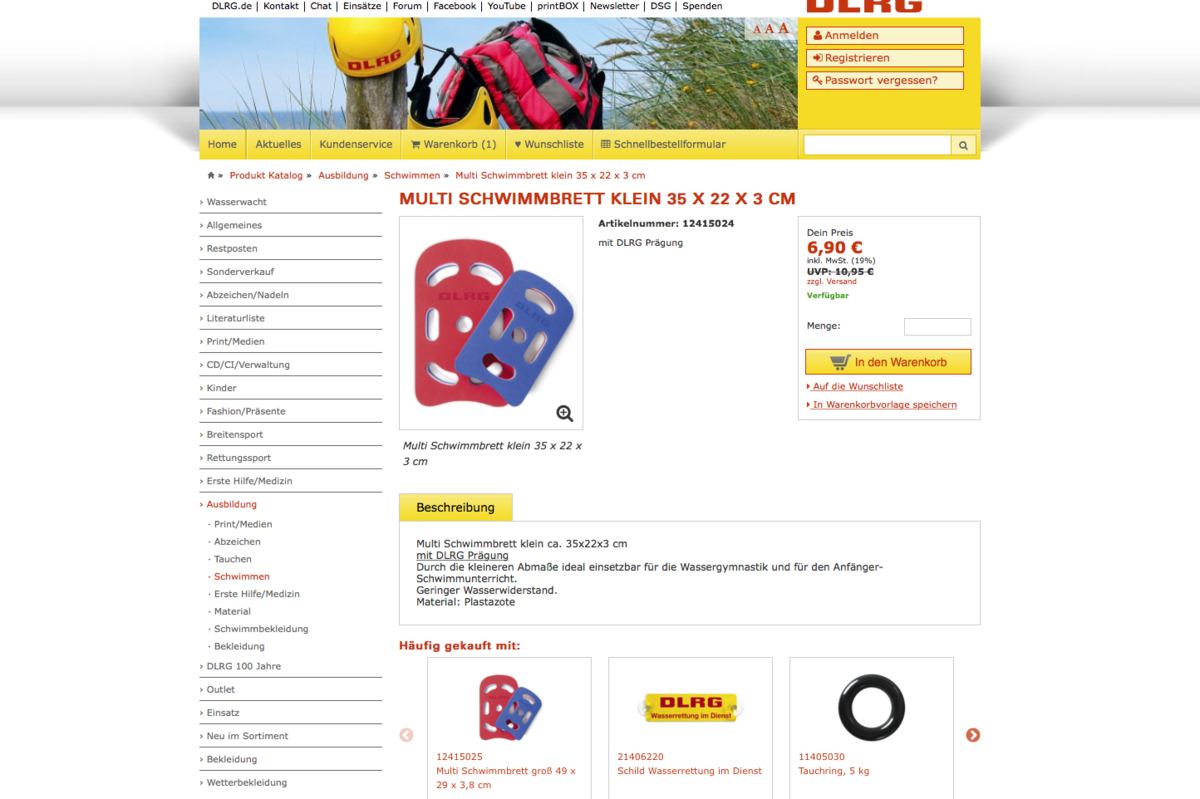 The implementation of the shop project was very successful. Thanks to the expertise, patience and openness of silver.solutions, the shop launched on time with all of the planned functions. We offer our thanks for the effective communication between our project team and the service provider's team.

Andreas Salger, DLRG, Head of Procurement
Overview
The DLRG online shop, which was updated last autumn, was well received by customers, meeting the expectations of DLRG from the outset. In order to provide customers with an even more improved service and to keep sales rising continuously, silver.solutions implemented a recommendation engine in the shop. This automatically generates customer-specific recommendations in different parts of the shop. 
The solution in detail
Even in the early days of the DLRG shop, editors were able to manually put together product recommendations that would be shown at various points throughout the shop. In order to better meet customers' interests and needs in the future, Yoochoose Recommendation Engine, a web service for the CMS eZ Enterprise (now: Ibexa DXP), has now been integrated into the online shop.
Yoochoose Recommendation Engine is a so-called recommendation engine. Its function is to initially log and collect data regarding the customers' behaviour (what products are viewed, put in the shopping cart, purchased) and give a statistical evaluation thereof. In the next stage, and using these data, the actual product recommendations can be shown in the shop. When customers look at a product, they will automatically be shown corresponding products (cross-selling). For example, customers who put a swimming cap in their shopping basket will also see recommendations for swimming goggles, trunks and a towel. The customer will feel that they are receiving sensible suggestions, the shop provider does not have to carry out any additional work, and sales rise.
At the moment, shopping recommendations are being made on the DLRG start page, on the categories overviews, on the product detail pages and in the shopping cart. The Yoochoose Recommendation Engine's user interface offers an overview of the additionally generated sales and the performance of the recommendations that can be viewed at any time. The shop operator can independently monitor the recommendation scenarios at any time and can adjust them if necessary. Over time, the recommendations can also be fine-tuned and adjusted by using integrated A/B test functions.
The result
The DLRG can now automatically give its customers custom-fit product recommendations and thereby make the shopping experience even more positive. In turn, they can enjoy a rise in sales. With Yoochoose Recommendation Engine, the DLRG shop is ideally set up for further optimisation and sales increases.
Further projects with this customer