ORTHEG Einkaufsgenossenschaft für Orthopädie-Technik eG
Cross-Channel Platform for ORTHEG Purchasing Cooperative specialist retailers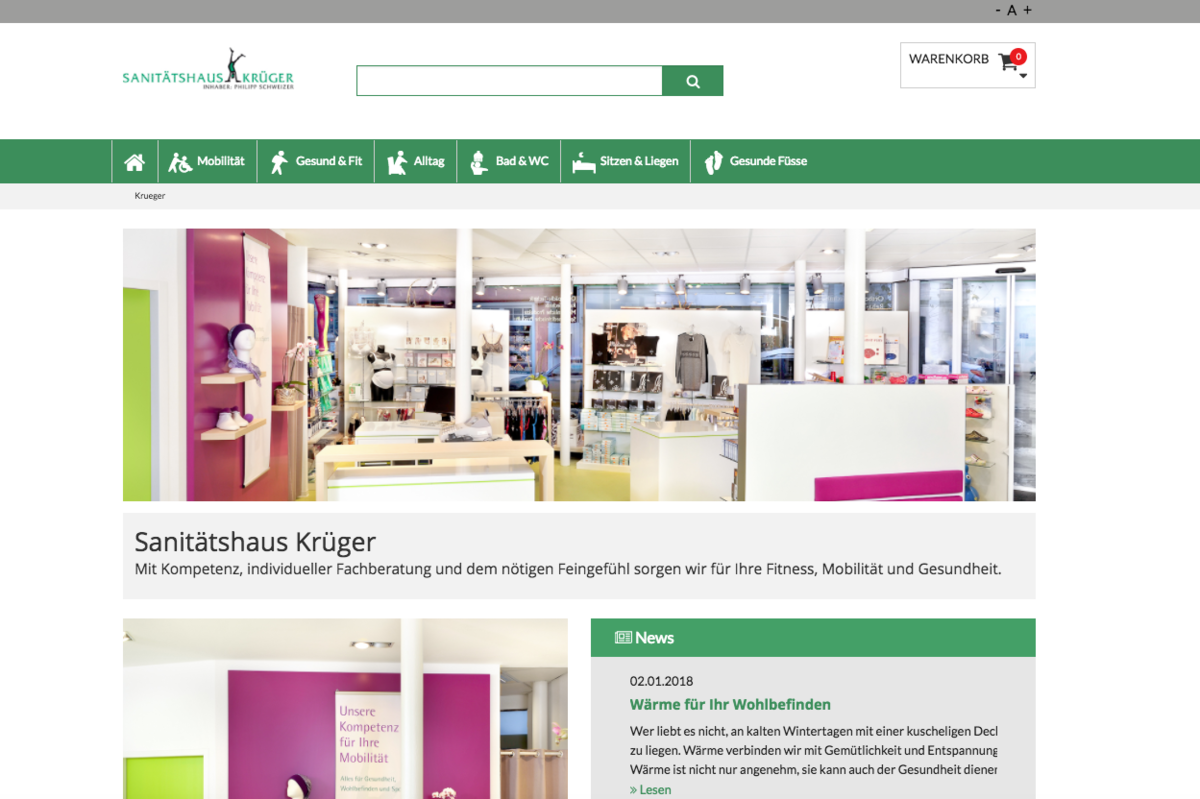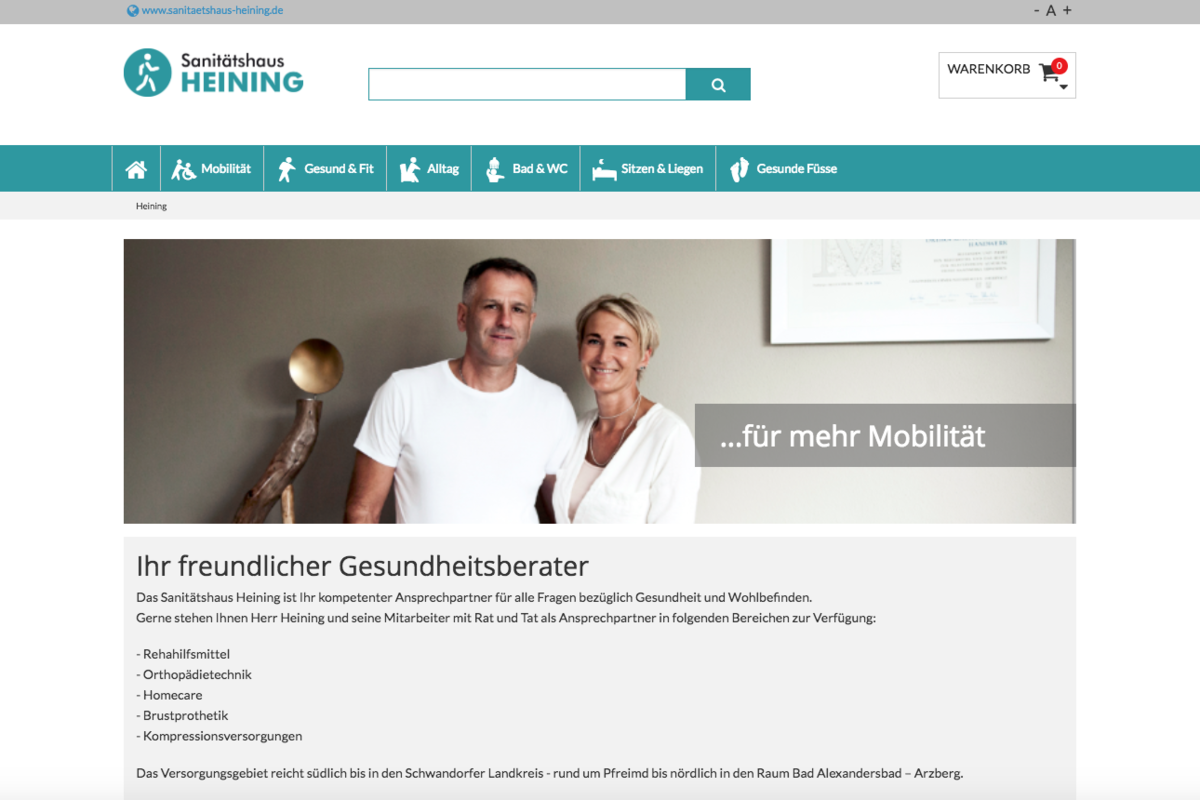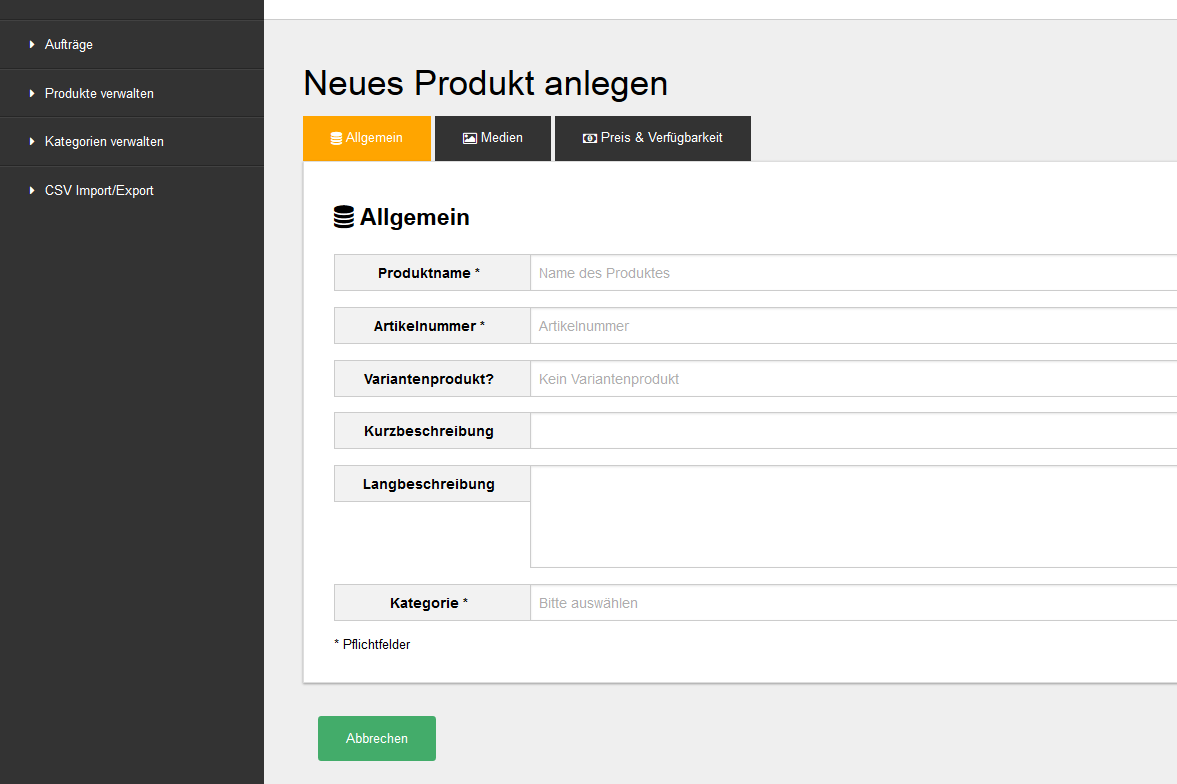 The cooperative principle is now also online – with a platform for partner shops
Realising cost benefits together – the partner shop platform has now turned this cooperative principle into an online reality. With this retailer platform, ORTHEG has consistently embraced the cross-channel principle, thus reacting to the strong internet competition. The ORTHEG partners can now open their own online shops at extremely attractive prices and benefit from centrally maintained product data, document templates and attractive web design. Individual ORTHEG retailers are also free to set their own prices in their online shops.
Multishop Platform – Optimally maintained product data, photos and texts
Based on the Multishop e-commerce solution, a multi-vendor platform has been realised for the Cooperative's members connected to ORTHEG's central ERP (Microsoft Dynamics NAV). The product data is directly transmitted by ORTHEG ERP into the e-commerce platform. The editing staff of the Cooperative now provide photos, news, flip catalogues, current legally compliant texts – and much more besides – on the platform for its members.
The partner shop platform offers a convenient modular system for a quick set-up and simple adaptation to the user's own corporate design. Partners can present themselves with their products, news, and services on the attractive shop landing page.
Retailers who decide in favour of the Premium Package, can add their own product groups and products – including their own photo material, PDFs and videos – to the ORTHEG product range. The data management for products, inventories and prices can take place via the convenient user interface and by importing.
Automated processes through ERP integration
The partners benefit both from good product information and ORTHEG's automated logistics. This way, e-commerce results in no extra costs for the partners. End customers can decide whether they receive the products directly per delivery or collect them from the retail outlet.
All the processes have also been automated for the Cooperative as far as possible: the shop platform is integrated via interfaces into both the Purchasing Cooperative's processes and the retailers' business processes. Data is exchanged in real-time and processed automatically.
Order confirmations as well as invoicing and order management takes place automatically in the multishop platform.
Orders from the ORTHEG product range are directly sent in the background as purchase orders on behalf of the retailer to the ORTHEG central ERP. With orders for products from different product ranges (central ORTHEG range of products or retailer products), the online shop automatically splits the order up and forwards partial orders to the ERP systems.
The shop supports drop shipping to the end customer, ship-to-store for fulfilment by the retailer or click &collect for picking the order up in the retail outlet.
The members of the Purchasing Cooperative have shown a keen interest in having their own online shop. The first partner shops went online in September, with further ORTHEG partners to follow.
Further projects with this customer