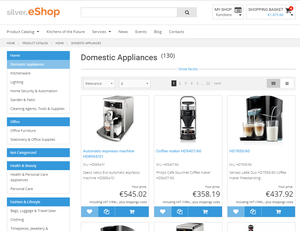 Your demo of the e-commerce platform
We would like to give you the opportunity to get a first-hand impression of the versatile possibilities of our B2B e-commerce-solutions. Therefore, you can arrange your very personal webcast with us here.
Get to know Ibexa DXP, the integrated B2B online shop Ibexa Commerce and the Multishop platform in a webcast and find out how to integrate your online business into existing processes. We will not only demonstrate the functions of the B2B e-commerce solution, but also address your individual situation. Ask us your questions and we will be happy to advise you and show you suitable features and application examples.
Contact us to find out which areas of the software are of particular interest to you and how the modular B2B solution can support your digital strategy. We would be happy to show you the frontend and backend of the e-commerce platform. We will elaborate on the special features of the Multishop platform for instance for dealer integration or demonstrate the powerful content and commerce functions of the Digital Experience Platform Ibexa DXP. Please use the form to arrange your personal appointment.