Shop and interface were developed jointly and are specially configured for integrated processes. Hence they use the consistently available business logic and data from the ERP, saving on double development costs and duplicate data storage. With the combination of web.connector and silver.eShop, you receive customer-individual prices from the ERP, stock levels that are accurate to the second, real-time information on customers and products and a great deal more.
Standard instead of customised programming 
web.connector offers standard messages and notifications for all current shop functions and can also be extended by your ERP partner or silver.solutions as required. This help you to minimise project risks and investment costs!
With web.connector, we offer a standard software solution to connect your silver.eShop securely to your ERP. This means you can be sure that the solution will continue to be compatible even after you update or upgrade your ERP system.
The ERP interface web.connector is available for Microsoft Dynamics NAV, Microsoft Dynamics 365 Business Central and Microsoft Dynamics AX as well as for SAP.
Play it safe!
Customer data – information such as credit limits or individual pricing terms in particular is sensitive information. To avoid taking any unnecessary risks, silver.solutions has therefore decided not to store any extensive customer data in the online shop. web.connector acquires the data as needed and encodes it during runtime from the ERP. These methods guarantee that shop data is always up to date.
Orders and pricing
ERP systems often use customer-individual and complex pricing rules. In B2B commerce in particular, volume discounts are not generally offered. For many shop systems, the correct representation of individual prices is a major hurdle that incurs high costs.
Here, web.connector offers a decisive advantage. It makes use of the existing logic in the ERP and guarantees that the customer can view his individual prices in silver.eShop quickly and securely. Pricing takes into account, for example, campaigns in the ERP, quantity scales, time-limited offers and various other individual pricing rules.
Product catalogue
Product data is the key. Depending on the ERP system, product information can be exported from the ERP system and used in the shop. For the catalogue, product data can be obtained from additional sources. Interfaces with leading PIM systems such as Informatica PIM, Informatica MAM, OpusCapita (formerly jCatalog), NEOzenzai, Akeneo and Contentserv deliver high quality product data. The CMS integrated in the shop backend also facilitates comprehensive updating and editing of product data.
Orders, invoices and delivery notes
Your ERP system is the master for documentation such as invoices, credit notes, orders and delivery notes. web.connector enables document searches from the ERP system. Your customers can view all documents online in the silver.eShop, irrespective of the ordering method. The advantage for you: Staff need to answer fewer queries on invoices, receipts or deliveries and therefore have more time for other tasks.
Availability, security and future viability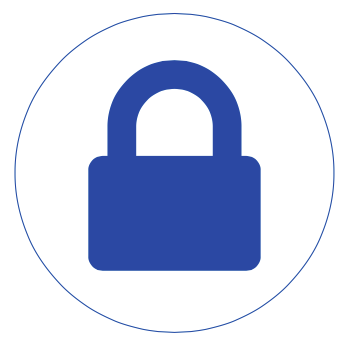 Benefit from 24/7 availability with web.connector. Even if it is impossible to reach the ERP system, the online shop is nevertheless still fully accessible. This is guaranteed by special fallback processes which, for example, use defined price lists for offline processing. Orders are saved in the shop and sent to the ERP as soon as it is back up and running.
web.connector provides the perfect answer to the question of security of data whilst accessing the ERP system. ERP and silver.eShop are separated by the intermediate software. There is no direct access from the online shop (DMZ) to the ERP. Only defined messages or notifications are sent to the ERP. Furthermore, the shop contains a monitoring function that checks the availability of the ERP connection on a regular basis and informs the administrator in the event of any anomalies.
web.connector undergoes continuous further development and supports the latest versions of ERP systems. With experience in over 200 projects, web.connector is a stable and robust interface.