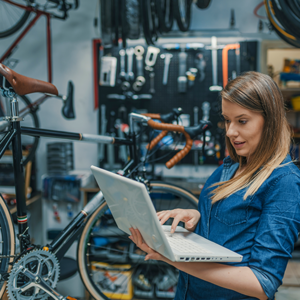 About the silver.eShop brochure
Specially developed for the requirements of B2B commerce, silver.eShop offers powerful shop functions. An attractive user interface, optimised for mobile devices as well as good user guidance make silver.eShop an ideal choice for modern e-commerce platforms. In the brochure you can find out more about the performance of the shop solution and special B2B functions of silver.eShop.
This includes, for example, smart integration into your internal company processes. The close integration with ERP, CRM, PIM and other systems enables the seamless transfer of customer data, product data, orders and prices between online shop and internal processes.
An integral part of the online shop is a professional Content Management System (CMS), which gives B2B dealers extensive creative freedom. Products and relevant content can be combined on the e-commerce platform to generate more sales and provide customers with even better service.