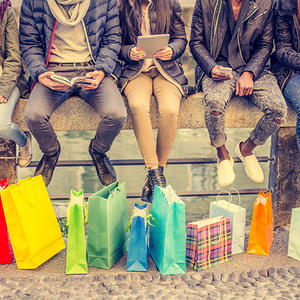 About the Multishop brochure
The Multishop e-commerce platform is aimed specifically at companies with a distribution network of their own, for example manufacturers, wholesalers, cooperatives and association groups, but also at traders who want to operate their own country or brand shops or set up a B2B marketplace together with partners.
In a joint dealer platform, partners and specialist dealers can generate online sales without having to operate an e-commerce platform themselves. The central e-commerce platform not only provides the infrastructure, but also delivers product data and content for the partners. The Multishop makes it possible to involve partners to the extent that suits them - from a simple dealer search for the local shop to the sale of products on the marketplace to their own online shop within the Multishop platform.
The distribution partners can better link their distribution channels and offer their customers unique omnichannel services. This is made possible by the flexible and modular Multishop Platform based on the powerful B2B e-commerce software Ibexa Commerce.