Vincentz Network GmbH & Co. KG
Integration of electronic forms of subscription into existing online shops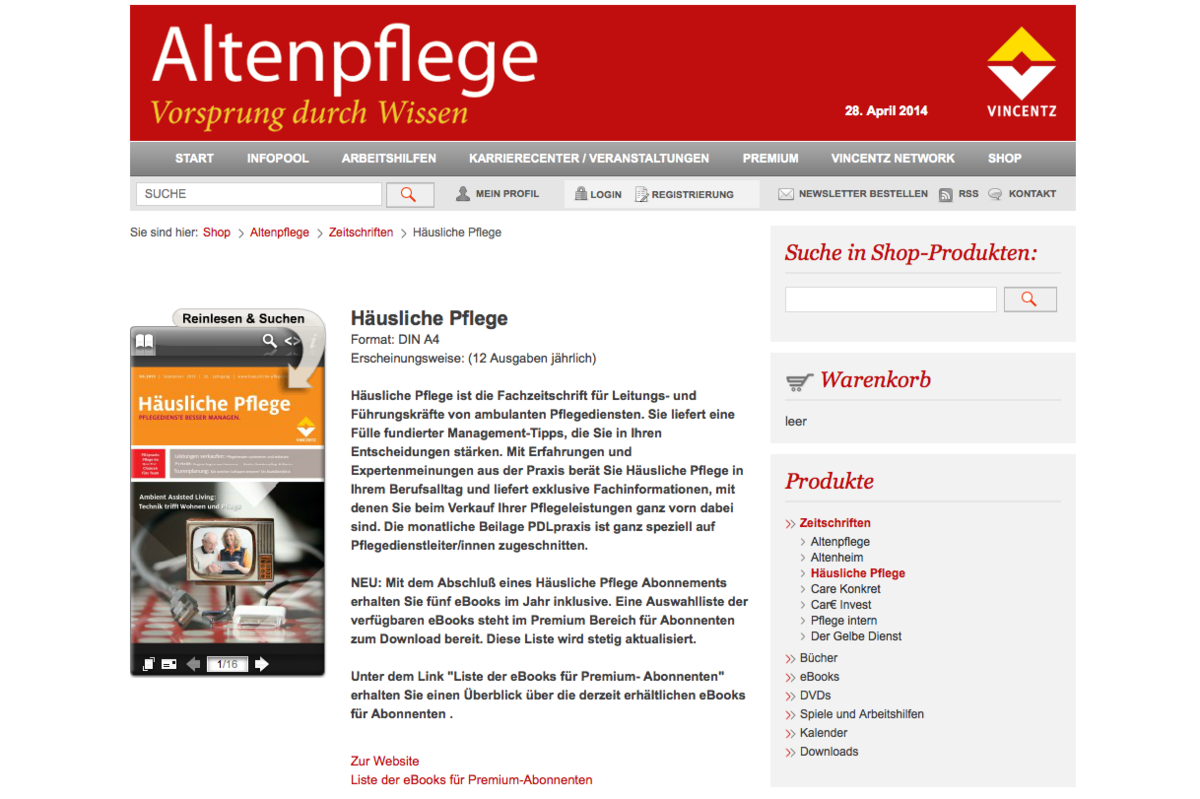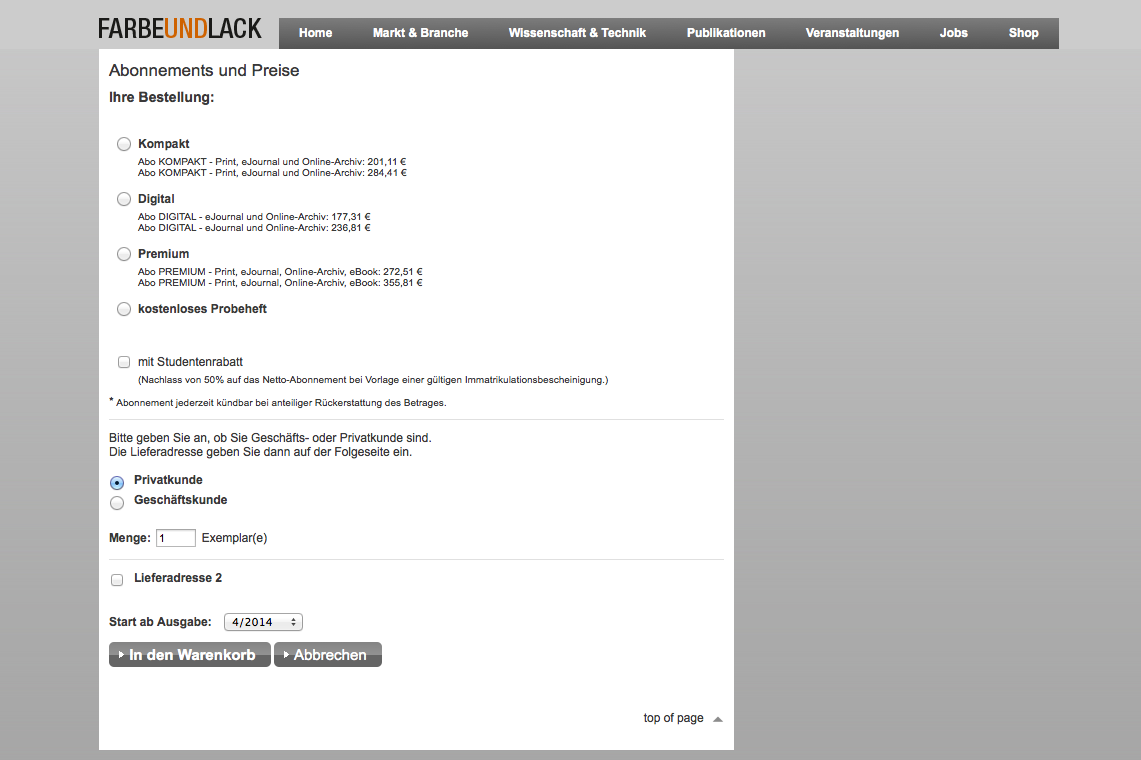 We defined our upgrade needs based on our experiences of the industry's change process. We now have a system in place that meets our functional requirements and fully supports our processes. This upgrade project has established a basis for future projects and we are poised for further changes in the market. Despite the tight schedule we were able to implement the functional extensions by the deadline. This would not have been possible without the commitment of each team member, a very good and well-structured project management, the proactive cooperation of Vincentz' key users and the shared experienced gained through many years of trusting cooperation.

Helmut Fitting, Kaufmännischer Leiter Vincentz Network GmbH & Co. KG
Overview
After the extensive design relaunches for the portals of the Vincentz publishing group in 2012 and 2013, which silver.solutions provided the technical support for, electronic subscription versions were introduced for the individual magazines. These had to be technically represented in the online shops of the individual titles and transmitted to the ERP system.
The solution in detail
The magazines of the publishing group are available in different subscription models. The periodical "Altenpflege" (care for the elderly) is currently available only as a print subscription. The subscribers of the periodicals "Häusliche Pflege" (home care) and "Altenheim" (home for the elderly) receive a selection of specialist e-books that can be downloaded as part of their subscription. The journal "Farbe und Lack" (paint and varnish) on the other hand is available in three subscription versions that come in packages that include a combination of print, e-journal, magazine archive and e-book downloads.
silver.solutions represented the different subscription versions in the shops of the network of publishers. In addition to the order feature for the end customer, silver.solutions also implemented a subscription management system and the access rights in the backend of the shop, and connected the individual subscription forms to the ERP system. This allows the publishing house to precisely tailor the e-books to the different subscriptions and the number of e-books that can be selected within a subscription period.
To handle downloads and rights management, an external download platform was integrated, which hosts the documents and manages rights and access to the electronic products.
The result
Vincentz Network can use the new subscription extension to flexibly sell and manage various electronic subscription forms. Each magazine can be individually controlled, and if necessary extensions can be implemented and other titles can be added at any time.
Further projects with this customer