User Experience
Products that inspire
Once it was a beautifully designed shop window that attracted customers, these days it`s the online shopping experience that counts. An attractive and dynamic product presentation has a positive impact on shopping behaviour. The landing page tool allows you to design professional and appealing landing pages in no time at all for product groups, the homepage and even for important products on the product details page. By cleverly combining images, banners, videos and product information, you create a new shopping experience for your customers.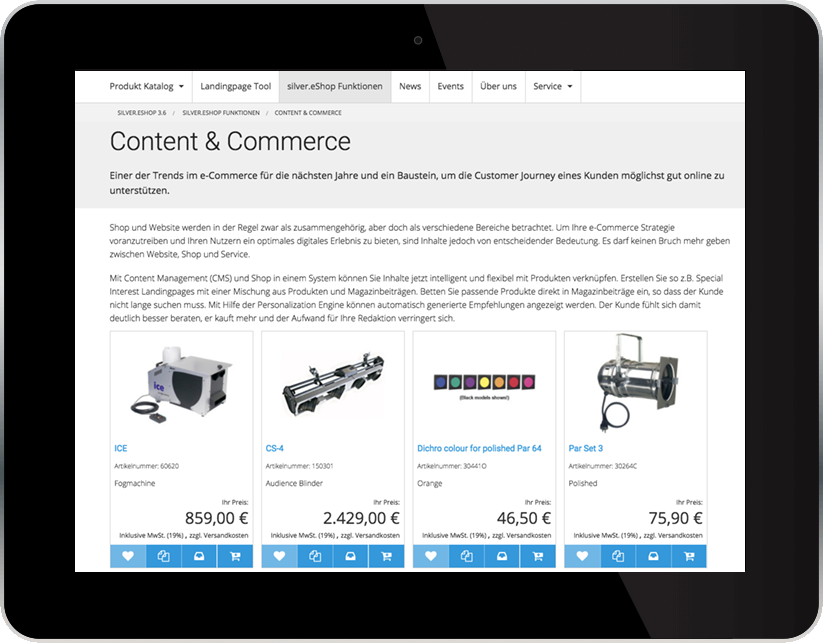 Internationality
You can now offer your new shopping worlds in up to 60 languages. All landing pages can be readily translated. If your product information is already translated, texts and images can be automatically used.
Preparation is everything
Would you like to prepare landing pages and make them visible later on? No problem! Simply prepare several banners and place them in the queue. The shop will generate a new view every day: voilà!
Simple and fast
Simply combine existing products in your virtual shop window. Add videos or other content that inspires your customer.